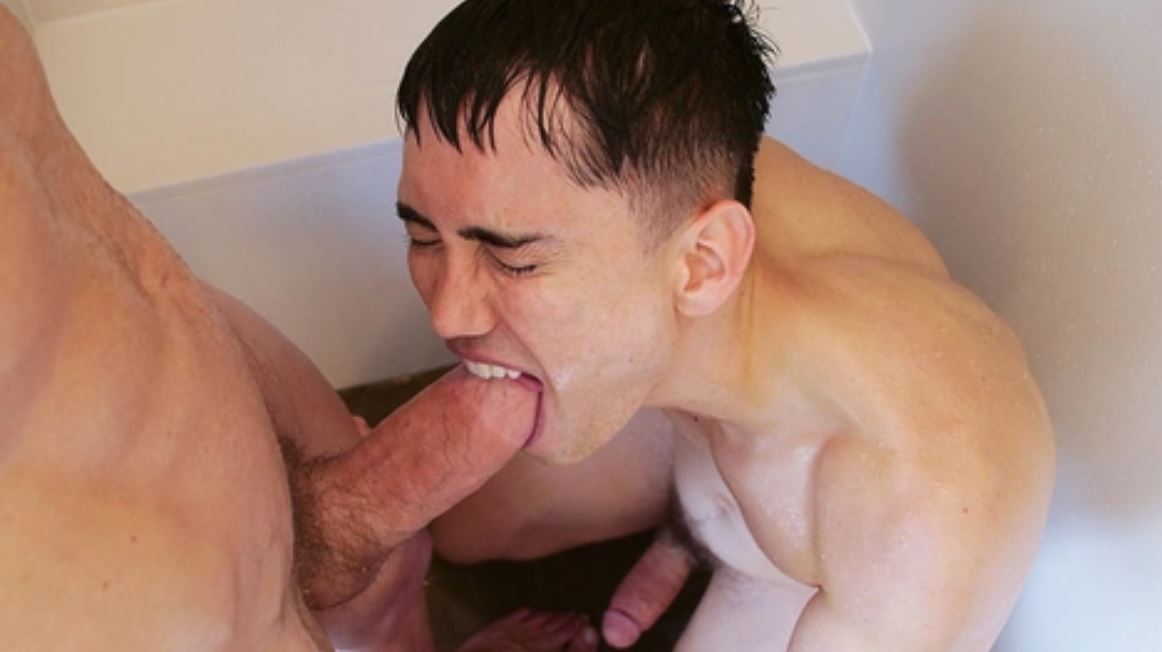 Sexy young Asian vlogger gets caught and punished for streaming his bodybuilder roommate in the shower.
Watch Full 4K Movie
A cheeky young Asian underwear vlogger is caught by his muscle bound roommate recording him naked in the shower. The incensed bodybuilder decides that he's going to give the vlogger's fans something to like and subscribe to. By sliding his meaty cock deep down the throat of the slim Asian, then pounding his ass for the ultimate live streamed gay sex show.
Hard 4K ultra-high-definition porn starring Trevor Laster and Marcus Tresor.