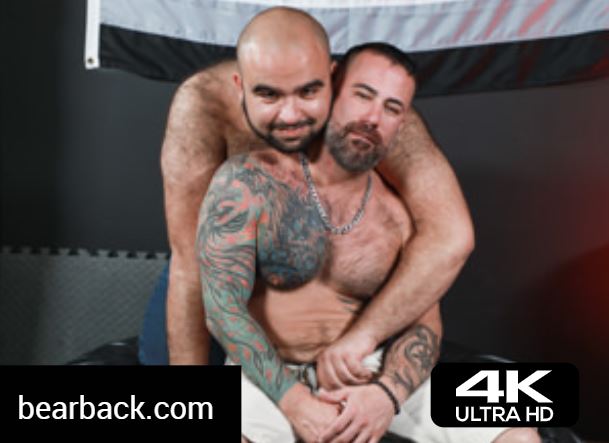 Permanently horny American bear fucks Italian dude and swallows all his delicious sperm.
Watch Full 4K Movie
Classy Italian dude doesn't quite know what he has let himself in for when he enters the infamous bear den of the hairy American known simply as 'The Rhino'. Good job that Ago Viera is a fan of American bears, and enjoys sliding his cock deep inside the Rhino's ass, as the bear agrees to play submissive. Rhino's reward is a mouthful of the Italian stud's tasty cum!
4K gay porn featuring The Rhino and Ago Viera.