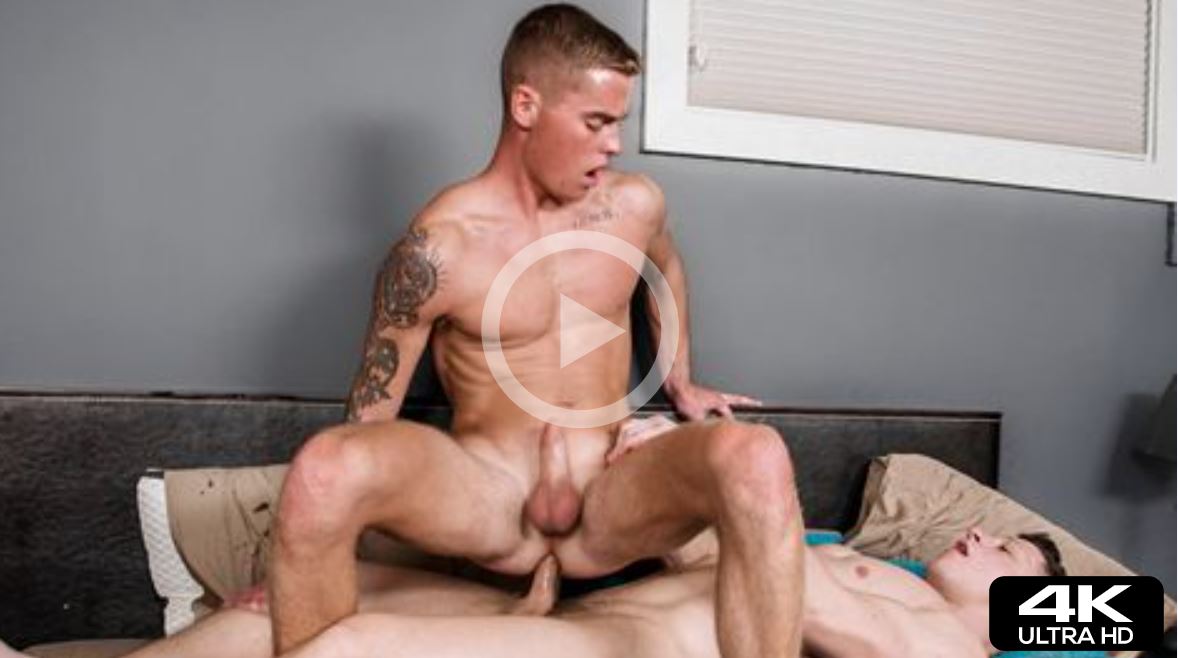 Long distance relationships can be difficult to maintain, especially gay ones. Thankfully, a sexy twink gift can keep a partner's dick happy!
Watch Full 4K Movie
There are may challenges involved in keeping a long distance relationship, especially a gay one when one partner is feeling so damned horny all the time. Luckily for Greyson Lane, he has a very understanding and creative boyfriend. He realizes that Greyson needs some cock action, and he's likely to cheat on him and maybe even find a new boyfriend if he doesn't get his dick sucked now. So he sends over a twink he can trust, to satisfy his horny lover without any risk. He knows this twink isn't into stable relationships – he just loves to suck and fuck, anytime and anywhere! The two get it on and have mutual blowjobs and hardcore anal sex, cumming on each other's faces while Greyson's boyfriend watches contentedly over Zoom!
4K gay sex featuring Dalton Riley and Greyson Lane.