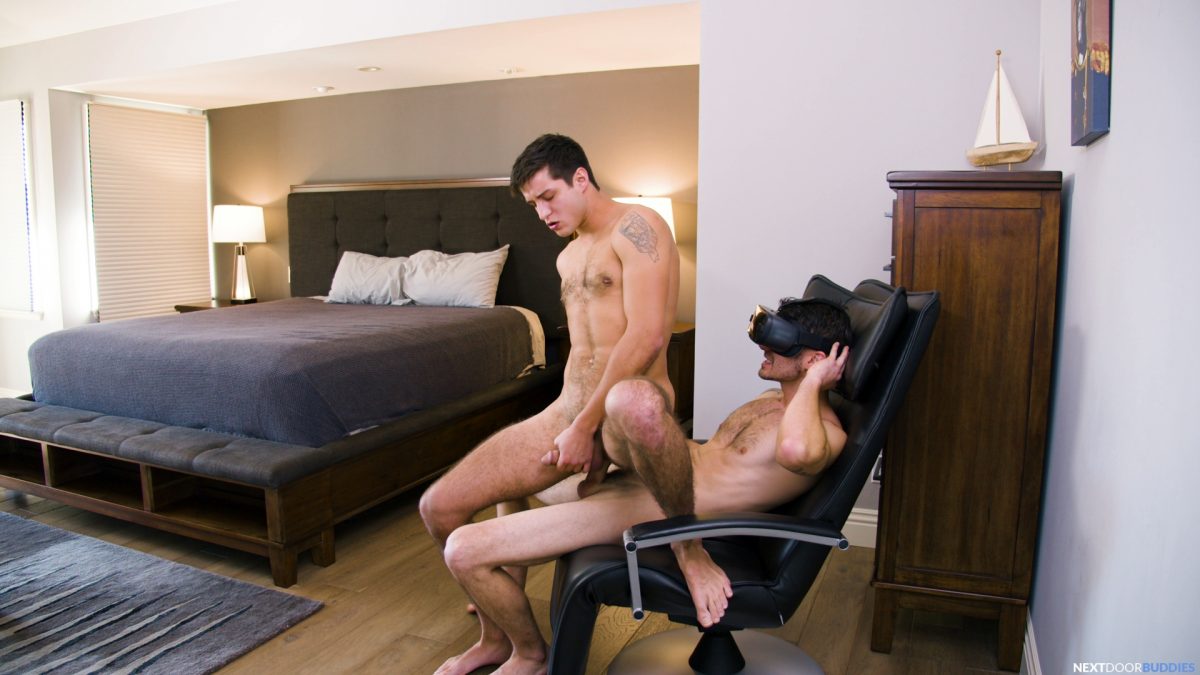 Dude walks in on flatmate masturbating to gay VR porn, resulting in some real gay sex.
Watch Full 4K Movie
Young gay guy is alone in his flatmate's room. He notices a VR headset lying around, and his curiosity gets the better of him. Perhaps it will have some VR gay porn on it! To his delight, he finds that it has, and soon is lost in the world of virtual reality while he strokes his stiff cock at the action taking place. His flatmate enters the room unheard, and gets turned on by the scene he finds. He starts to masturbate himself, then climbs on the bed to give his flat mate a blowjob better than anything to be had in virtual reality!
Gay porn in ultra-hd starring Elliot Finn and Jet Davis.