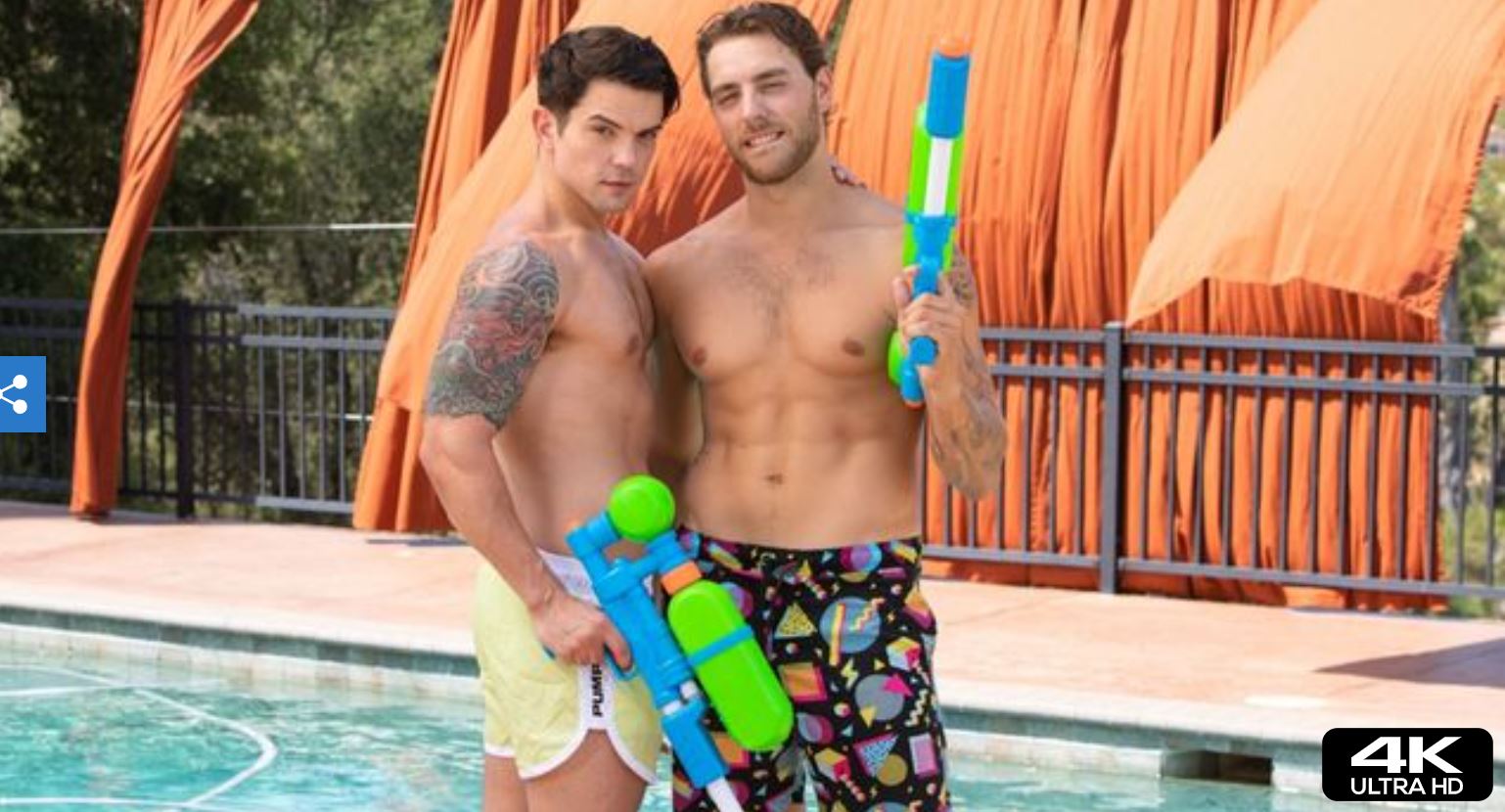 Two horny gay dudes suck and fuck by the pool in the outdoor sun.
Watch Full 4K Movie
Two gay friends are enjoying some relaxing times by the pool as the summer sun beats down upon their toned bodies. They start to frolick and play around, and both notice that the other's dick is getting hard. It's time to really let go of the stress, and the stiff penises come out of the shorts and some passionate cock sucking begins. Watch in ultra-hd 4K as these two horny young dudes get rid of the build up of semen in their balls by slamming each other hard in the ass with their raging boners. Both of their throats get splattered with warm sperm at the end of this sexy frolicking, and then it's time to lie back and enjoy the sun with a big contented smile on both of their cum covered faces!
4K gay porn starring Carter Woods and Dakota Payne.